Mission-Critical
News
Crane A&E Collaborating with Heart Aerospace on ES-30's Electrical Power Distribution System
Thermal Management
Rapidly Configurable and Custom Designed Liquid Cooling System Components
Mission-Critical
Cabin Systems
Crane A&E's G3 Power Supply Module is Now Qualified on Boeing and Airbus Family Aircraft
Mission-Critical
Electric Vehicle Solutions
Military and Heavy Industrial Electric Vehicle Solutions for the Toughest Missions
Mission-Critical
News
Introducing Crane® FLEXtech™ High-Accuracy, CAN Output Proximity Sensor
Previous
Next
NEWS
Catch up on the latest Crane A&E news. From industry trends, business wins, employee features and community giving, learn how Crane A&E is helping shape the aerospace and defense industry.
ABOUT US
Crane Aerospace was formed in 1999 with the merging of ELDEC, Lear Romec, Hydro-Aire and Interpoint® — long-time industry leaders with experience dating back to 1943. Today, Crane Aerospace & Electronics also includes well-known brands Keltec, Merrimac, P.L. Porter, Polyflon and Signal Technology. When you partner with Crane A&E, you join our rich heritage of experience, product leadership and operational excellence.
AFTERMARKET
Crane Aerospace & Electronics offers its industry-leading solutions to the secondary commercial and military/defense markets and is known for its world-class in-service support. Our extensive customer service program is implemented at facilities worldwide.
CRANE A&E CAREERS
We are 2,000+ employees strong across eight locations throughout the world with one common mission: delivering innovative solutions to our commercial aviation, defense and space customers. Your contributions will make an immediate, real-world impact on the mission-critical programs we support.
Crane A&E at a Glance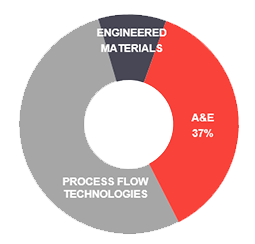 Crane A&E comprises approximately 20% of Crane Corporation, a $3.3B publicly traded company
2022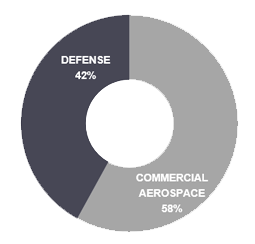 Crane A&E serves the Commercial Aerospace, Defense and Space markets
2022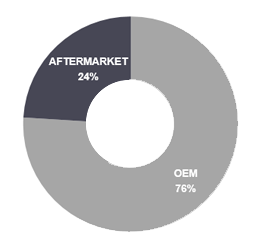 Crane A&E supports original equipment manufacturers as well as aircraft operators and MRO providers.
2022
Request Information
We are committed to providing premier customer care, and we are pleased to answer any inquiries or comments about our products and services. Please select an option below. We look forward to assisting you.