Our Company
We are 2,800 employees, working together in multiple locations worldwide to give manufacturers and airlines one integrated source for sensing, power, braking, electronics and more.
Our Company
We are 2,800 employees, working together in multiple locations worldwide to give manufacturers and airlines one integrated source for sensing, power, braking, electronics and more.
Our Culture
Crane's founder, Richard Teller Crane, was focused on doing business the right way and providing the best quality for our customers when he started Crane in 1855. Crane Aerospace & Electronics is built on that same foundation of strength and integrity.
R.T. Crane wove strong values into Crane's fabric. He built a performance-based culture rooted in trust and respect. He believed in collaboration, diversity and that operating a business with the highest-quality of people would ensure financial success. Crane also believed in taking care of his employees and focusing on the customer more than the dollar. Crane also knew markets always change, and to stay ahead, success would depend on becoming faster, better and easier to do business with tomorrow, next month and next year. Through three centuries of committed excellence, Crane's values for the company remain unchanged.
How We Grow
Crane associates are united in using the Crane Business System (CBS) to build a network of people and solutions with consistent safety, quality, delivery and cost that generates profitable organic growth across the globe. We execute more than 70 Kaizen events annually to drive continuous improvement throughout our operations. Our Kaizens evaluate and reward personnel, generate annual plans, implement strategy deployment processes, visually manage factory and office results and link value streams. This common system ensures all our businesses are disciplined and focused on achieving our corporate objectives of sustainable, profitable growth and strong free cash flow. We believe the successful deployment of this powerful system, in the hands of the best talent, is the most important force behind our growth ability. Learn more about our Crane Business System in our Corporate Overview.
Corporate Citizenship
At Crane, the concept of corporate citizenship and sustainability is the foundation upon which our Company was built. In practice, this means that we treat our associates with respect, and we strive to foster an inclusive work environment benefiting from a diversity of viewpoints and backgrounds; we prioritize the safety and well-being of our associates; we give back to the communities in which we operate; and we continuously work to reduce waste throughout our organization, reducing energy and water consumption, minimizing solid waste and carbon emissions, and improving the efficiency of our operations. We firmly believe ethical, responsible and sustainable business practices are an integral component of our long-term responsibility to our employees, to our customers and to the world.
How We Succeed
INNOVATIVE
Listening, observing and a deep reserve of core competencies enables us to continuously improve our products, expand our customers' capabilities and create breakthrough technologies.
TRUSTED
Providing confidence and peace of mind for our customers by delivering the highest quality products and solutions is key to our, and their, continued success.
COLLABORATIVE
Using our skills in high-precision manufacturing, supported by superior engineering, we partner with our customers to create mission critical products that help their businesses thrive.
Our Leadership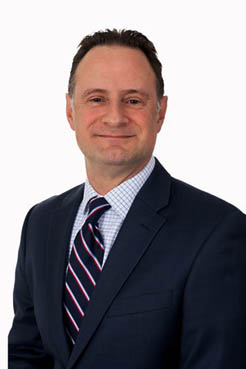 John J. Higgs
President, Crane Aerospace & Electronics
John J. Higgs is the President of Crane Aerospace & Electronics. Crane A&E is one of four Crane Co. business segments, which includes Aerospace & Electronics, Engineered Materials, Payment & Merchandise Technology and Process Flow Technologies. As President, John is responsible for Crane A&E's Electrical Power, Sensing Components & Systems, Fluid Management, Landing Systems, Cabin Systems and Microwave solutions.
John is a 30-year Crane employee who brings extensive knowledge and experience across the commercial, defense and space markets. He has held numerous leadership roles of increasing responsibility in design engineering, program management, business development, manufacturing and overall business operations during his tenure with Crane. John, most recently, served the last 12 years as Vice President of Crane A&E's Fluid Management group.
An Ohio native, John completed a Bachelor of Science degree in mechanical engineering from the University of Akron and earned his Master of Science degree in mechanics and design from Case Western Reserve University.