Thermal Management Solutions
Thermal Management Solutions
High Heat. Crane Cooled.
Rapidly Configurable or Custom Solutions
Crane A&E's Fluid Management team is committed to meeting and exceeding customer demand. From a complete thermal management system to a one-off liquid cooling product, we can scale from a rapidly configurable to a completely customized solution. 
Broad Thermal Management System Product Selection
From our low, mid or high power modular motor-driven liquid cooling pumps to reservoirs, tanks and accumulators, filter modules and valves and heat exchangers, Crane A&E is proud to offer a broad selection of industry-leading liquid cooling system components.
100 Years of Fluid Management Expertise
Our fluid story started in 1910 when we patented vane pump technology. Today, with more than 150,000 fuel and lubrication pumps in service, Crane A&E is the aerospace & defense industry's go-to source for positive displacement pumps, centrifugal pumps and fuel flow transmitters.
Industry Leading Motor Driven Liquid Cooling Pumps
Our pumps feature high reliability, high efficiency, priming performance, contamination wear resistance and can be rapidly configured to include motors or motor control for a completely customized solution.
Thermal Management Products
Fluid Pumps
Crane A&E's positive displacement and centrifugal pumps are custom designed or rapidly configurable to meet a customer's liquid cooling needs. Our motor-driven pumps feature a 28V-800VDC motor control range and support a wide range of voltages up to 15kW - perfect for a thermal management system building block.
Gearbox Driven
Hydraulic Motor Driven
400 Hz Fixed Frequency AC
28 VDC Brush and brushless
270/540/600/800 VDC brushless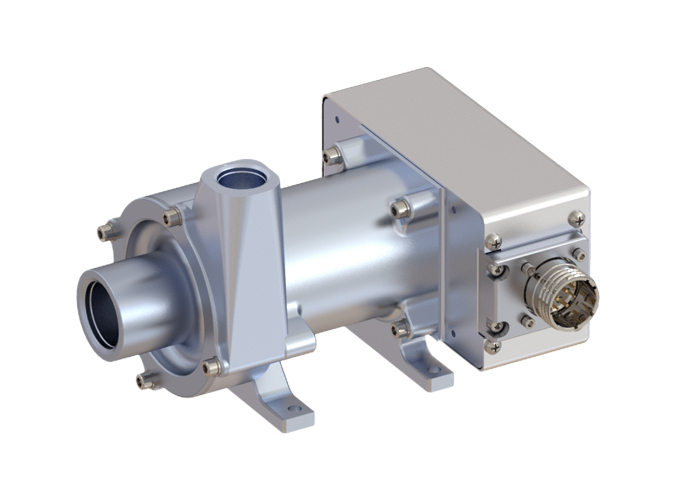 Tanks, Reservoirs, Accumulators, Heat Exchangers
Crane A&E designs and builds custom reservoirs, tanks and accumulators to best match a customer's needs. Our products are optimized for peak thermal management performance and have proven reliability in harsh aerospace & defense environments.
Accommodates Fluid Expansion and Contraction
Fill or Drain Features
Temperature and Volume Sensing
Thermal Relief Valve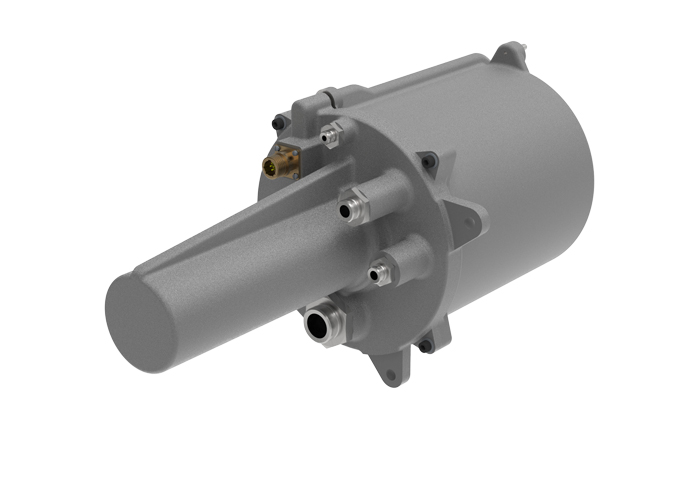 Filter Modules, Valves
Crane A&E offers a wide variety of customized filter modules and valves to support thermal management systems. Our industry-leading fluid management products are cost-effective and excel in harsh aerospace & defense environments.
Pressure Relief, Bypass Valves for System/Pump Protection
Pressure Regulation Valves for Flow/Pressure Control
Check Valves for System/Pump Fluid Isolation
Ports for Customer Sensors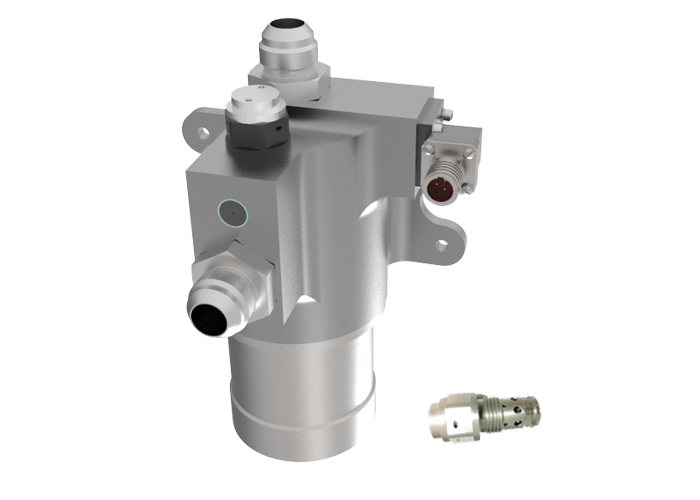 100 Years of Fluid Management Excellence