Equality: Women of Aviation Week
Equality: Women of Aviation Week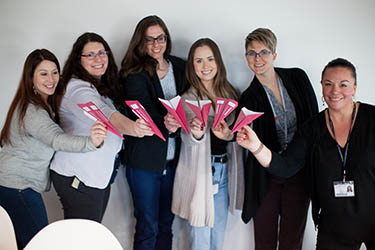 Each day across all Crane A&E locations, our female colleagues make immeasurable impacts on our business. Gender diversity enhances our collective intellectual capital and makes our business stronger, and we're proud to promote equal opportunity for all our A&E employees.
In observance of Women of Aviation Week, March 2-8, our Lynnwood team took part in the Women of Aviation Week Pink Paper Plane Challenge by making pink paper airlines. The team took photos and posted to Crane A&E social media accounts to help raise awareness about the industry-wide need to bridge the gender equity gap in our aerospace industry.
This year, March 8 marked the 110th anniversary of French female pilot Raymonde de Laroche becoming the first female is history to earn a pilot's license.