NEWS: Crane A&E, Heart Aerospace to Collaborate on Electrical Power Distribution System for ES-30
NEWS: Crane A&E, Heart Aerospace to Collaborate on Electrical Power Distribution System for ES-30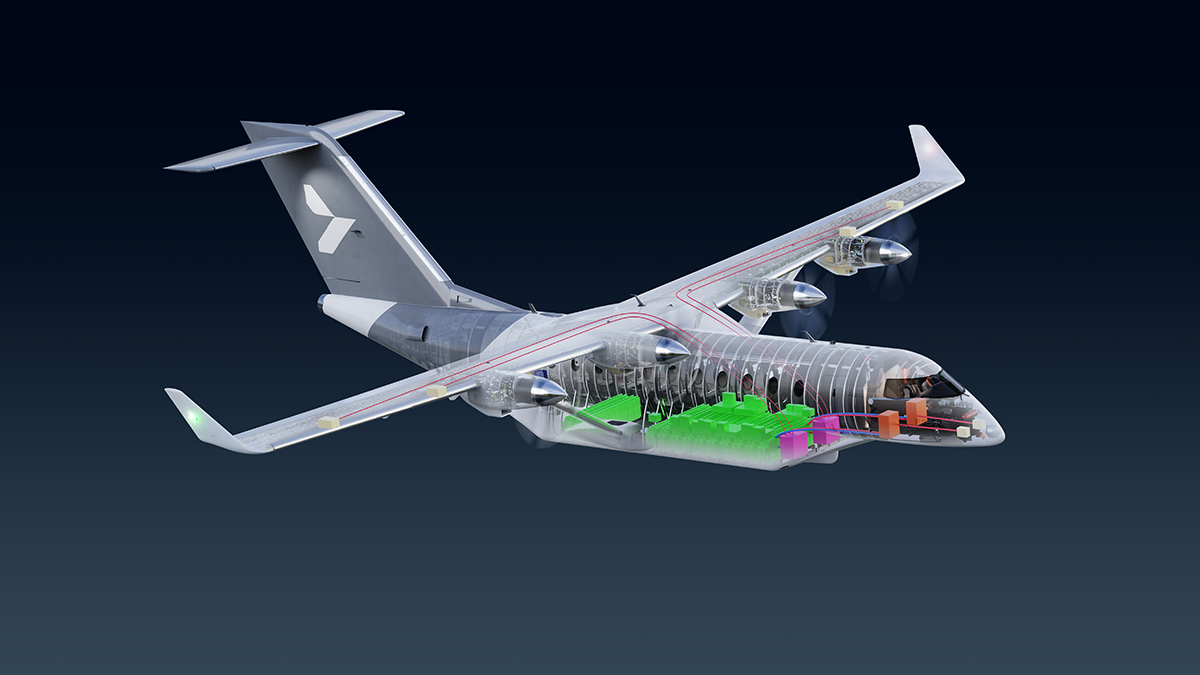 LYNNWOOD, Wash., July 26, 2023 – Crane Aerospace & Electronics, an aerospace and defense supplier of highly engineered components and systems, and Heart Aerospace, a Swedish electric airplane maker, announced a collaboration to define the Electrical Power Distribution System on Heart's ES-30 regional electric airplane.
An Electrical Power Distribution System is what transports the energy stored in the batteries to the airplane's energy consuming systems, such as Flight Controls and Avionics. 
Crane A&E has been selected by Heart Aerospace for the Joint Definition Phase of Heart's ES-30, where the companies will collaborate to define the requirements necessary to integrate Crane A&E's high-voltage power conversion system as well as its low-voltage control and distribution into the ES-30. 
"Our selection on this program is a testament to the vision, strategy and investment we have made in our Electrical Power capabilities over the last five years, and we are excited to have this opportunity to work with Heart on the cutting edge of technology while contributing towards a sustainable future," said Joseph Mundinger, Crane A&E VP/GM, Sensing & Power Systems.
The ES-30 is a regional electric airplane with a standard seating capacity of 30 passengers driven by electric motors with battery derived energy. It will have a fully electric zero emissions range of 200 kilometers, an extended hybrid range of 400 kilometers with 30 passengers and flexibility to fly up to 800 kilometers with 25 passengers, all including typical airline reserves.
"With decades worth of experience from delivering proven systems and components to the aerospace industry, Crane A&E is a great partner for Heart in the development of the ES-30. We look forward to shaping the future of flight together," said Anders Forslund, co-founder and CEO of Heart Aerospace.
Heart Aerospace has a total of 250 firm orders for the ES-30, with options and purchase rights for an additional 120 planes. The company also has letters of intent for a further 91 airplanes. The plan is for the ES-30 to enter into service in 2028.   
About Crane Aerospace & Electronics
Crane Aerospace & Electronics delivers innovative systems, components, and services for commercial aircraft, defense platforms, and space systems which have proven reliability in mission-critical environments. Products and services are organized into six integrated solutions: Electrical Power Solutions, Fluid Management Solutions, Landing Systems, Microwave Solutions, Cabin Systems and Sensing Components & Systems. For more information, visit www.craneae.com, or follow @CraneAE on Twitter.
About Crane Co.
Crane Company has delivered innovation and technology-led solutions for customers since its founding in 1855. Today, Crane is a leading manufacturer of highly engineered components for challenging, mission-critical applications focused on the aerospace, defense, space and process industry end markets. The Company is comprised of two strategic growth platforms, Aerospace & Electronics and Process Flow Technologies, as well as the Engineered Materials segment. Crane has approximately 7,000 employees in the Americas, Europe, the Middle East, Asia and Australia. For more information, visit www.craneco.com.
About Heart Aerospace
At Heart Aerospace we work at the cutting edge of technology while contributing towards a sustainable future. Heart's mission is to create the world's greenest, most affordable, and most accessible form of transport. This mission is grounded in the outlook that electric air travel will become the new normal for regional flights and can be transformational in addressing the industry's key sustainability challenges. www.heartaerospace.com
###
Contact
Andrew Lang
Crane Aerospace & Electronics
Sr. Marketing & Communications Specialist
425-760-8825
andrew.lang@craneae.com