Philanthropy: Day of Caring
Philanthropy: Day of Caring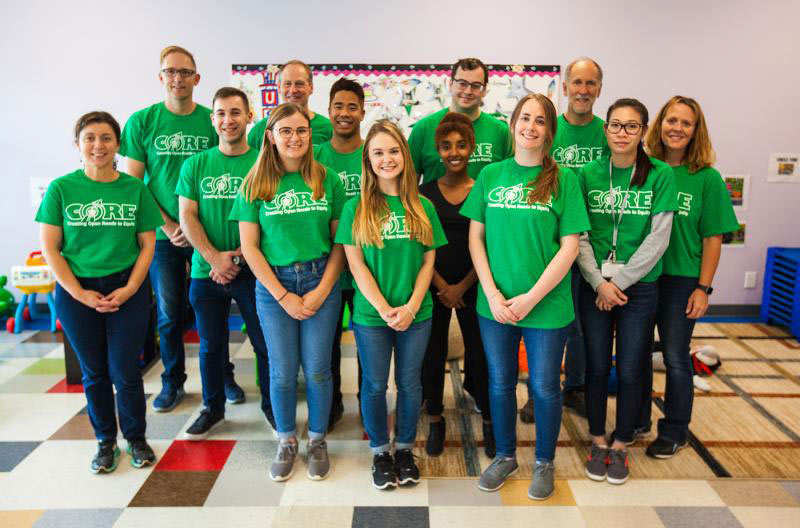 Two Lynnwood-based Crane Aerospace & Electronics employee groups spent the day serving two great community organizations during United Way's annual Day of Caring on Friday, Sept. 13.
One group of 24 employees gave the ABC Learning Center in nearby Edmonds a top-to-bottom cleaning, while another group of nine helped sort and process gifts for Holly House – a local nonprofit that provides holiday gifts to children living in low-income households.
"Thank you all very much for volunteering your time and energy on Friday for the United Way Day of Caring," said Crane A&E HR Coordinator Jennifer Nafe, who helped organize the day. "Your willingness to give makes a difference in so many others' lives. I appreciate each one of you for all that you do."
Holly House's mission is to provide low-income children with necessities and gifts during the holiday season. The nonprofit serves more than 2,000 children in the Edmonds School District, helps families living below the federal poverty line.
"It makes my life so much easier when committees come in, and Crane was no exception. They were incredible," said Pam Martinez, Executive Director of Holly House.
Nearby, another employee group was giving the ABC Learning Center a deep clean in preparation for the winter cold season as well as an upcoming center review. The learning center offers affordable childcare, preschool and pre-k readiness.
"I saw some of team getting on the floor, scrubbing — getting high, getting low, just the little details," said Felicia Wray, Edmonds ABC Learning Director. "I am so grateful, and this is an amazing team."