NEWS: Crane A&E's G3 Power Supply Module Qualified for Airbus, Boeing Aircraft
NEWS: Crane A&E's G3 Power Supply Module Qualified for Airbus, Boeing Aircraft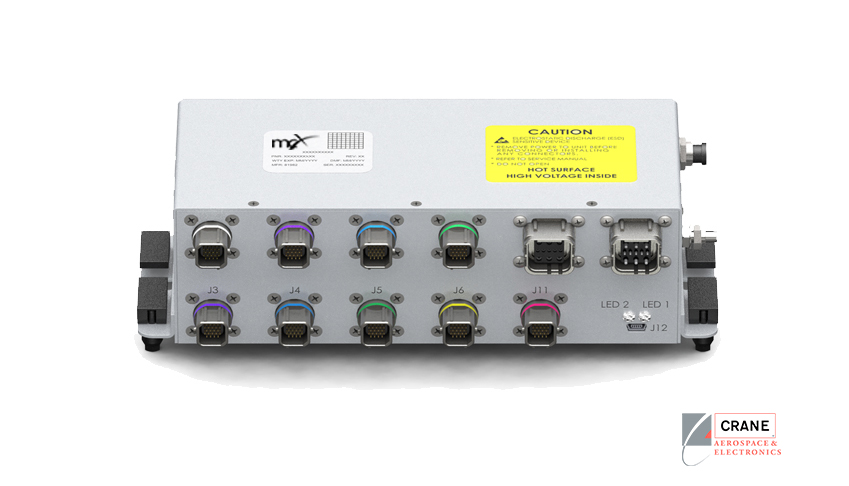 BURBANK, Calif., June 6, 2023 – Crane Aerospace & Electronics, a segment of Crane Company (NYSE:CR), has achieved full FAA qualification for its Generation 3 Power Supply Module (mcX G3 PSM) on all Boeing and Airbus family of aircraft, including 787, 777X, 737MAX, A321XLR and A350.
The G3 PSM is part of Crane A&E's mcX Premium Seat Modular Control System, which is a patented modular cabin system architecture that provides premium seat experiences for passengers and airlines across the globe. The new G3 PSM is compact, lightweight, efficient and is designed to support a networked cabin and advanced prognostics. The module features 300W of peak power, supports 250W of continuous operation with ample power to also feed USB-C power adaptors.
"We take great pride in developing and offering our aviation partners innovative new technology that will enhance customer experience and greatly benefit airlines and passengers alike," said Ryan Sands, Crane Aerospace & Electronics Vice President/GM, Landing and Control Systems. "Our new G3 Power Supply Module is the most advanced seat actuation power device available and is designed to drive the industry's most demanding seats and suites."
Crane A&E's G3 PSM also features four independent CANBUS channels and power supply linking for system expansion, load sharing and redundancy for multi-PAX system designs. The PSM design features enabling architecture that can be expanded to include support for wireless or ethernet connection, and integrated data collection to understand usage and maintenance needs.
About Crane Aerospace & Electronics
Crane Aerospace & Electronics delivers innovative systems, components, and services for commercial aircraft, defense platforms, and space systems which have proven reliability in mission-critical environments. Products and services are organized into six integrated solutions: Electrical Power Solutions, Fluid Management Solutions, Landing Systems, Microwave Solutions, Cabin Systems and Sensing Components & Systems. For more information, visit www.craneae.com, or follow @CraneAE on Twitter.
About Crane Co.
Crane Company has delivered innovation and technology-led solutions for customers since its founding in 1855. Today, Crane is a leading manufacturer of highly engineered components for challenging, mission-critical applications focused on the aerospace, defense, space and process industry end markets. The Company is comprised of two strategic growth platforms, Aerospace & Electronics and Process Flow Technologies, as well as the Engineered Materials segment. Crane has approximately 7,000 employees in the Americas, Europe, the Middle East, Asia and Australia. For more information, visit www.craneco.com.
###
Contact
Andrew Lang
Crane Aerospace & Electronics
Sr. Marketing & Communications Specialist
425-760-8825
andrew.lang@craneae.com