NEWS: Crane A&E Supplying Eviation Alice with New High Voltage Power Converter
NEWS: Crane A&E Supplying Eviation Alice with New High Voltage Power Converter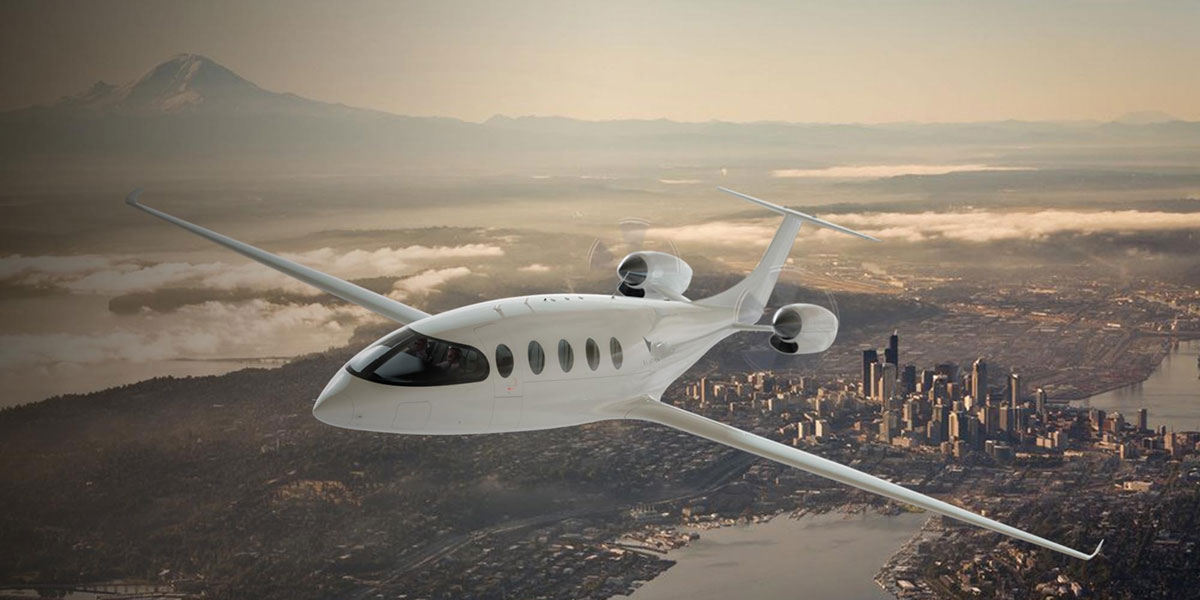 Learn More: High Voltage DC-DC Converter
New, versatile power converter provides market-wide building block to aircraft power supply architecture
LYNNWOOD, Wash., March 8, 2021 – Crane Aerospace & Electronics, a segment of Crane Co. (NYSE:CR), has developed a new 4 kW high voltage, wide input (600V nominal, 450-800V range), to 28v output regulated DC-DC power converter that supports multiple platforms and power sources. Eviation, an all-electric aircraft designer and manufacturer, has selected Crane A&E for placement on its Eviation Alice aircraft and will serve as Crane A&E's product launch customer. Eviation Alice is billed as the world's first all-electric commuter aircraft and was selected by Time Magazine as one of 2019's best inventions.
The aerospace industry's move toward alternative fuel sources has created new demand within an aircraft's power supply architecture. Crane A&E has filled a major industry void with its modular High Voltage DC-DC Converter that supports traditional, electric and hydrogen platforms. Regardless of electrical power source, Crane A&E's high-power converters will convert high voltage source power into an aircraft's traditional 28v DC bus or 270v DC bus.
"Our new power converters provide a necessary building block for traditional and disruptive aerospace markets," said Hilary King, Crane A&E VP of Sensing & Power Systems. "This product is the result of decades of experience developing innovative electrical power solutions for our customers along with recent breakthrough technology, and it provides tremendous flexibility to adapt to specific needs. We're proud to be supplying Eviation with our product, as it blazes a trail into our new world of all-electric aircraft."
Crane A&E's new power converter delivers high density in a small package, has parallel capability and is 97% efficient. In addition to adapting to varying power inputs, the converter also supports different cooling options through one of several modules. These cooling mechanisms include liquid, fan and conduction cooling, giving customers enhanced electrical system design flexibility.
"Eviation's all-electric Alice aircraft is taking a practical approach to decarbonizing and making regional transportation green in the aviation sector," said Eviation CEO Omer Bar-Yohay. "We appreciate the addition of the Crane power converters to the Alice aircraft as we produce economically viable emissions free air transport."
About Crane Aerospace & Electronics
Crane Aerospace & Electronics delivers innovative systems, components, and services for commercial aircraft, defense platforms, and space systems which have proven reliability in mission-critical environments. Products and services are organized into six integrated solutions: Cabin Systems, Defense Power Solutions, Fluid Management, Landing Systems, Microwave Solutions, Modular Power Solutions, and Sensing & Power Systems. For more information, visit www.craneae.com. Follow Crane A&E on LinkedIn and Twitter for the latest company news and updates.
About Crane Co.
Crane Co. is a diversified manufacturer of highly engineered industrial products. Founded in 1855, Crane provides products and solutions to customers in the hydrocarbon processing, petrochemical, chemical, power generation, unattended payment, automated merchandising, aerospace, electronics, transportation and other markets. The Company has four business segments: Fluid Handling, Payment & Merchandising Technologies, Aerospace & Electronics and Engineered Materials. Crane has approximately 11,000 employees in the Americas, Europe, the Middle East, Asia and Australia. Crane Co. is traded on the New York Stock Exchange (NYSE:CR). For more information, visit www.craneco.com.
 
###
Contact
Andrew Lang
Crane Aerospace & Electronics
Sr. Marketing & Communications Specialist
425-760-8825
andrew.lang@craneae.com