Crane Aerospace & Electronics Wins Bell Supplier Award
Crane Aerospace & Electronics Wins Bell Supplier Award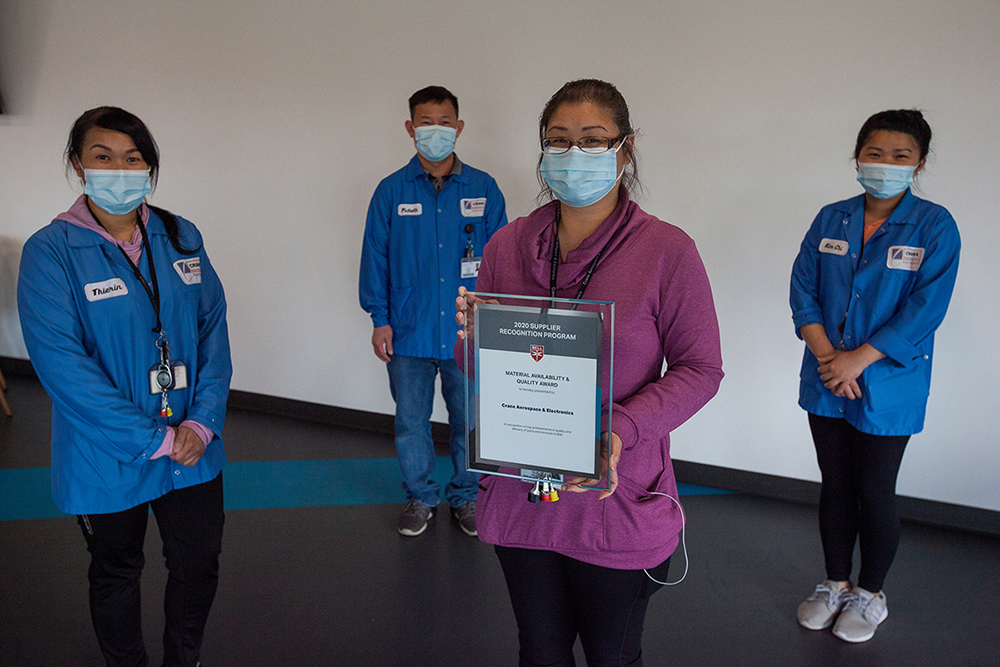 Crane Aerospace & Electronics recently received the 2020 Bell Material Availability and Quality Award – part of the inaugural launch of Bell's Supplier Recognition Program.
Crane A&E, a longtime supplier of Bell, received the award for top performance in delivery and quality. To receive the award, Crane A&E demonstrated exceptional attention to achieving or exceeding Bell's criteria for high quality performance based on select criteria per award category.
"I think this award reflects the safety, quality and delivery cost priorities that Crane A&E has for all their products and for their customers," said Amanda Hein, Crane A&E Operations Manager. "We're committed to making sure we deliver a safe, quality product on time and in that order."
"It's always our goals to meet our customer's expectations and provide them with the highest quality product on time and when the customer needs it."
— Todd Estes, Crane A&E Value Stream Manager
 
Crane A&E supplies several Bell platforms, including the Bell V-22 Osprey, which receives Crane A&E sensing product from A&E's Lynnwood facility.