Crane A&E Powering Raytheon's LTAMDS Next-Generation Radar
Crane A&E Powering Raytheon's LTAMDS Next-Generation Radar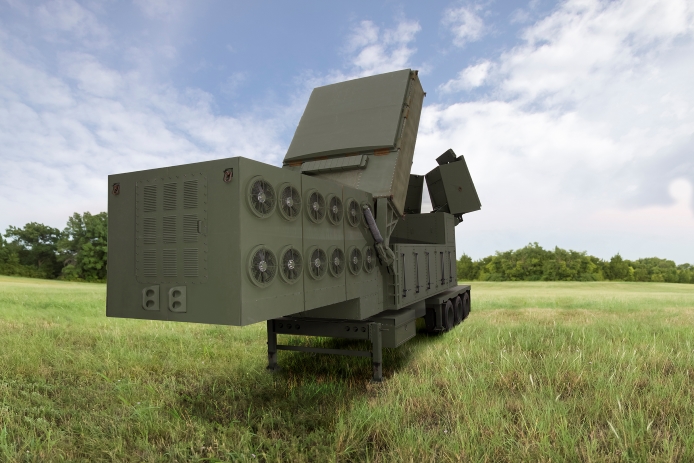 Raytheon Company's Lower Tier Air and Missile Defense Sensor (LTAMDS) radar, which features critical systems and components from Crane Aerospace & Electronics, a segment of Crane Co. (NYSE:CR), has been selected for future use by the U.S. Army. The LTAMDS is a new radar that will ultimately replace the current U.S. Army's Patriot radars and will operate on the Army's Integrated Air and Missile Defense network.
"Crane is honored to partner with Raytheon to supply the U.S. Army its future Lower Tier and Missile Defense Sensor," said Trey Endt, Crane Aerospace & Electronics VP of Defense Power Solutions. "This is a testament to Crane's skillful engineering and the investments we have made in evolving our technology and maturing it so it was ready when Raytheon needed it. Crane looks forward to executing the balance of the development and delivering a quality system to Raytheon."
Raytheon, utilizing Crane A&E's defense power systems, competed in a two-week sense-off last May that put Raytheon's LTAMDS solution through a series of challenging scenarios. The sense-off was an initiative aimed to accelerate fielding of the Army's Patriot radar modernization program. Raytheon submitted its proposed solution on July 16.
Raytheon's winning LTAMDS solution is a 360-degree, Active Electronically Scanned Array radar powered by Raytheon-manufactured Gallium Nitride, a substance that strengthens the radar signal and enhances its sensitivity. Crane A&E is supplying the power system for the LTAMDS.