Crane A&E Employee Spotlight: Stacy Levine, Sr. Mechanical Engineer
Crane A&E Employee Spotlight: Stacy Levine, Sr. Mechanical Engineer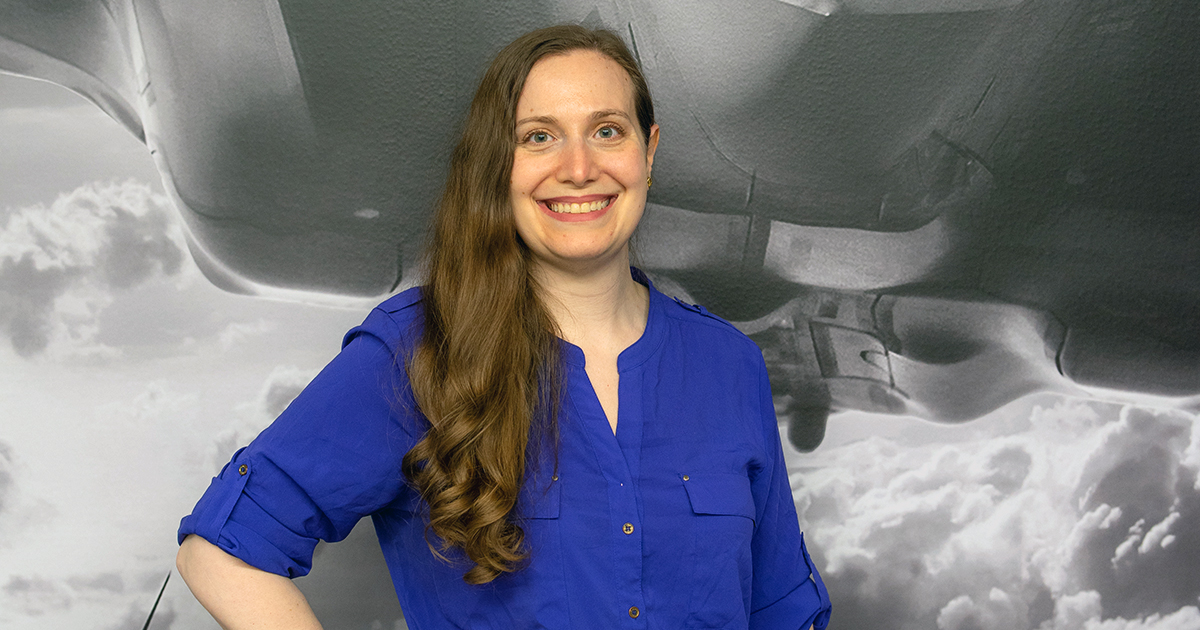 Crane A&E employee Stacy Levine was asked how safe flying is during a recent virtual event with DIY Girls – a Los Angeles-based nonprofit that's dedicated to helping girls become more interested in math and science.
Stacy was the perfect person to answer.
"One of the questions I got was, 'Is traveling scary?'" Stacy recalled. "And I just told her, 'no,' especially being on this end and seeing all the works and checks that go into (a landing system) and all the redundancies. Knowing the engineering that goes into everything, I feel extremely safe, and I'm glad our products help contribute to that."
Years ago, Stacy was just like the girls she was presenting to – interested in science and math and hopeful to turn her passion into a career. Now she's a Sr. Mechanical Engineer and plays a critical role as a leader in Crane A&E's Landing Systems group, which operates out of Burbank, Calif.
Crane's expertise in landing systems is rich and expansive. In 1947, Crane A&E heritage brand, Hydro-Aire, introduced the first anti-skid braking system. Since then, Crane A&E has established itself as an industry leader with its brake control system on every Boeing commercial and military aircraft, along with countless additional aircraft throughout the world.
A placard at A&E's Burbank office reads: "Safely supporting over 30,000 aircraft landings each day." Stacy plays an integral role in ensuring that safety. After interning with Crane A&E while at California Institute of Technology, Stacy gained full-time employment. In 10 years, she has worked her way up from a Mechanical Engineer I to her current senior role. 
"The thing that was really, really great about my internship was that everyone that I worked with was so welcoming and willing to teach me things," Stacy said. "And it was challenging work, and I got to actually get a sense of what it is like to be an engineer with meaningful responsibilities, which was so wonderful."
Stacy has continued her professional growth since. She's received guidance from more experienced engineers and does her best to pass that along by mentoring interns and newer engineers.
"We are helping people travel safely. I'm really excited when I'm on a Boeing plane, because I'm always like, 'That's our (landing) system.' Engineering is that practical, real world application where we are doing something cool that is helping people."
— Stacy Levine, Crane A&E Sr. Mechanical Engineer
Stacy now acts as Crane A&E's mechanical lead for various Landing Systems group aerospace programs. She is responsible for generation, review and release of all drawings and documents for components. From the start of a program, she interfaces with customers and requirements that flow down into the design of individual components, and she follows through with test and qualification to make sure components are qualified for production status and safe for flight.
From Stacy's first major Crane A&E project — a landing system design for the Pilatus PC-24 business jet – to her most recent work leading a landing system design for Boeing's new T-7A military jet trainer, Stacy has received great growth opportunity. She's found her work extremely rewarding, especially given the impact it makes in the lives of so many.
"We are helping people travel safely," Stacy said. "I'm really excited when I'm on a Boeing plane, because I'm always like, 'That's our (landing) system.' Engineering is that practical, real world application where we are doing something cool that is helping people."