Cabin Systems: mcX™
Brand Expertise: P.L. PORTER
Cabin Systems: mcX™
Brand Expertise: P.L. PORTER
The mcX™ Premium Seat Modular Control System delivers the ultimate passenger experience on business and first class seats. mcX offers maximum flexibility to seat manufacturers, lower cost of ownership to airlines, and an enhanced experience to passengers.
Business and first-class seating
Patented "smart unit" modular architecture
Flexible and expandable – easy to add and update features
Enhanced diagnostic capabilities
Smooth, quiet passenger experience 
The mcX system uses a distributed control architecture, which allows individual modules to operate independently from a central controller. The result is a quick acting, smooth, and smart system. The patented modular architecture and primary / secondary CANBUS system allows for rapid system expansion and simple, low cost peripheral add-ons.
Passengers enjoy smooth, quiet, responsive seat motion with seamless integration of peripheral systems. Airlines enjoy a flexible, reliable system that can be easily expanded or upgraded. mcX systems are installed on carriers around the globe, with adoption rates rising worldwide.
Features
Patented "smart unit" modular architecture
Integrated seat and passenger accessory control via CANBUS
Enhanced diagnostic and prognostic capabilities
Quiet operation
Patented "safety zone" collision avoidance system
Markets | Applications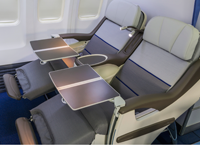 Seat Actuation
Seat pan
- Vertical and horizontal motion
Headrest tilt
Leg rest
Arm rest
Back rest
Foot rest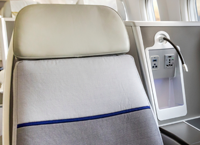 Lighting
Climate control
In-seat power
In-flight entertainment
Passenger control unit
Lumbar support
Massage
Modules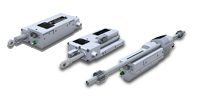 Actuators
Linear thru-shaft actuator
Linear extension shaft actuator
Full-sized rotary actuator
Compact rotary actuator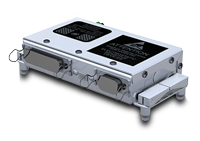 Power Supply
Power supply module
180W and 250W options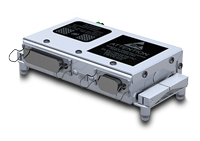 Accessory Modules
Passenger control modules
Auxiliary interface module
Legacy actuator module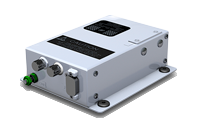 Lumbar
Lumbar control and bladder system
Active inflation
Active and passive deflation options