Cabin Systems: Hydrolok
Brand Expertise: P.L. PORTER
Cabin Systems: Hydrolok
Brand Expertise: P.L. PORTER
The Hydrolok® has been an aerospace industry standard for aircraft seats since its introduction in 1947. Customers know they can rely on the strong, long-lasting Hydrolok even in tough usage situations. The Hydrolok offers infinite adjustment options, requires almost no maintenance and can last up to 250,000 cycles for the lowest total cost of ownership to operators.
The Hydrolok family can go on any seat in an aircraft regardless of allowable recline. This makes it easy for operators to reconfigure the cabin or refurbish older seats. Hydroloks are a drop-in replacement for virtually all existing mechanical or gas locks, saving valuable time and labor. Its low activation force is ideally suited for our Mechanical Control Products.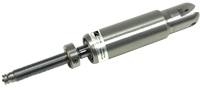 HG Series
Extremely lightweight – 50% weight savings over traditional hydraulic locks
Best-in-class ultimate load of 4,000 lbf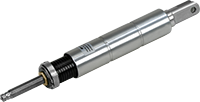 AL Series
Aluminum impact extruded cylinder
Integral clevis attachment end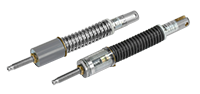 HL / HV Series
Machined aluminum cylinder
Machined clevis attachment end
Automatic fluid replenishment
Markets | Applications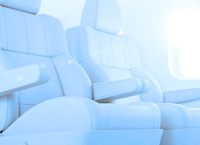 Aircraft
Main cabin seating
Pilot and crew seats
Storage bins
Crew rest modules
Elevator and door actuation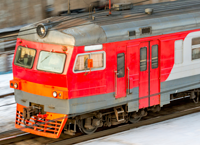 Transportation

Passenger rail
Charter / VIP and public buses
Ferries
Performance Specifications
 
HG Series
AL Series
HL Series
HV Series
Override Force
50-130 lbf*       
70 lbf
70 lbf
70 lbf
Button Force
6-12 lbf*
4 lbf 
4 lbf 
4 lbf 
Compression Load
4,500 lbf
3,000 lbf
3,000 lbf
3,000 lbf
Tensile Load
4,000 lbf
3,000 lbf  
3,000 lbf  
3,000 lbf  
Proof Load
1,000 lbf
1,500 lbf
1,500 lbf
1,500 lbf
Speed to Extend
0.3-0.6 sec.*
0.4 sec. nominal
0.4 sec. nominal
0.4 sec. nominal
Nominal Weight
4-6 oz.*
9 oz.
9 oz.
9 oz.
Available Stroke
0.50-2.10 in.
0.0-1.38 in.
0.31-3.19 in.  
0.0-2.50 in.
Mounting Length
3.94-8.16 in.*
6.1-9.8 in.*
4.12-12 in.*
4.12-12 in.*
Output Force Compressed†
50-170 lbf
55-160 lbf
45-330 lbf
60-320 lbf
Output Force Extended†
40-130 lbf
25-110 lbf
50-140 lbf
35-180 lbf
* Exact specifications configurable by customer. 
† Output forces vary with mounting length.
How it Works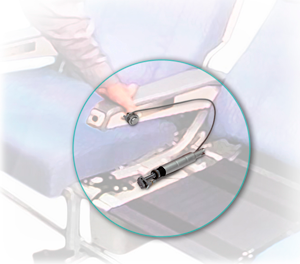 The cylinder-and-piston design of the Hydrolok uses an integral valve and porting system. This design gives passengers a smooth reclining motion by creating a controlled flow of hydraulic fluid from one side of the piston to the other.
All Hydroloks use Crane's proprietary hydraulic seal technology to prevent leaks and increase the life of the system.
Hydroloks also have an auxiliary reservoir chamber that replenishes the very small amount of hydraulic fluid used with each passenger input. This assures consistent operation and long cycle life for operators.